A division of California Tool & Welding Supply.
Below is a Gases CGA Selection Chart that contains a section of pure gases CGA selection chart for fitting and a mixed gases CGA selection chart for fittings. It is recommended that the customer extensively familiarize himself with the detailed properties of these gases. These standards were built to prevent the accidental combining of gases that could be reactive and to prevent further hazardous operations
For further info about the safe and accurate use of our products, you can contact us at (951) 686-7822 or via email at [email protected].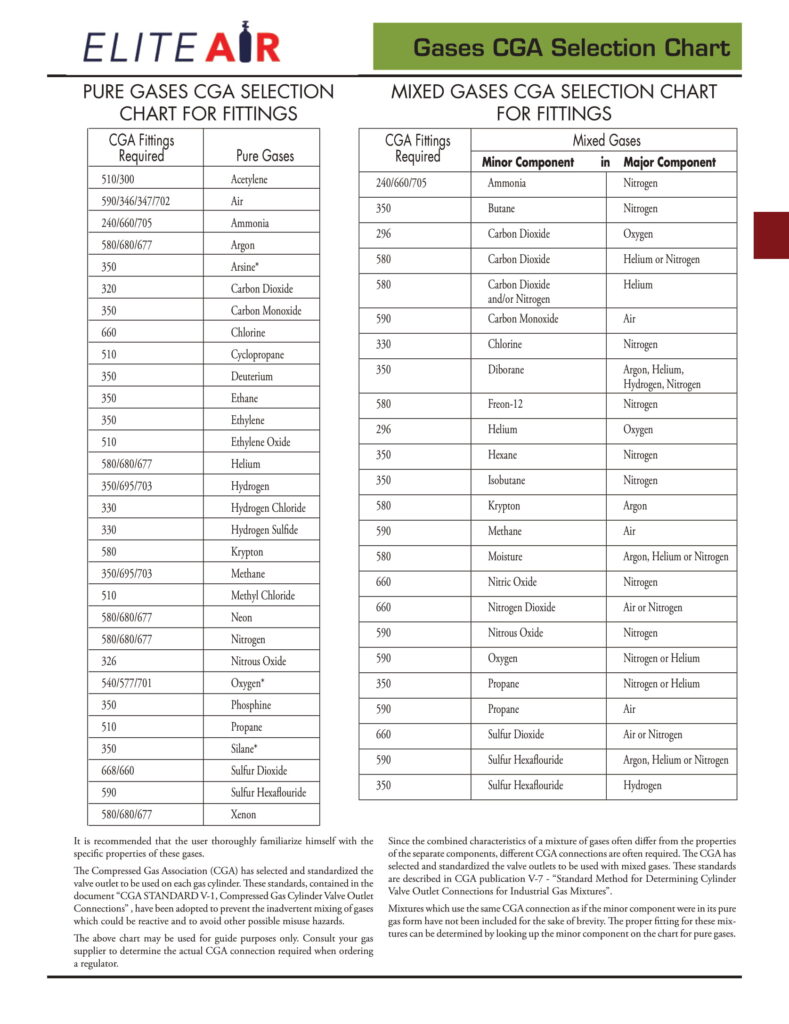 Download File 

File Size: 55 KB